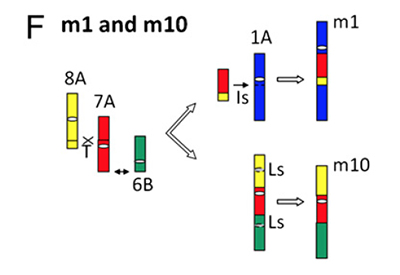 Plant genome structure and evolution, especially the nature of rearrangements
and the contributions of transposable elements
Molecular mapping using DNA probes, and now comprehensive DNA sequencing projects, have shown that gene content and order are significantly conserved between species, especially in closely related species. However, complex plant genomes like those in the angiosperms are relatively unstable, rearranging gene content and order at rates as much as 100-fold faster than mammalian genomes, for instance. We have begun to define the nature of these rearrangements and their mechanisms. Our preliminary data indicate that transposable elements are particularly clear sensors of these changes, many of which are caused by ectopic homologous recombination and illegitimate recombination. Ongoing and future studies will precisely determine the mechanisms of illegitimate recombination, will define the differences in the frequencies and types of these events in different plant lineages, and will measure how these processes contribute to the C value paradox. Bioinformatics and high throughput genomics are the key tools in these studies.